Jun
9th
Yesterday and today I added more functionalities to this website. There still a lot to do though but I am making progress at a steady pace and crem offered to help me out with integrating his statistics which can be found
here
.
This has been added so far:
- Fancy datestamp for blog posts
- Blog posts now are "tagged" and you can browse through previous blog posts by tag
- Tournament site is up and running with our ladder tournament. Sign up for this tournament.
I will keep making additions to the design and put the other sections online too. The sidebar is still filled with dummy text. I hope I can change this until next weekend :)
posted by: Mark | tags: website teamleague
0 comments | write a comment
Jun
7th
Setting up and configuring the server took me quite a while. "Close to the finish line" actually translated to a delay of half of a day.
Nonetheless, I will now fix the remaining broken links and then pass out the first accounts to some lucky users for testing purposes. Right now "Blog" and "Quotes" section are working. You can use them while I begin programming the other parts of the site. I think "Teams" might be good as we start into the next OCL season soon.
Update:
I highly encourage you to make test postings and other stuff here but for comment testing please comment to this post only :)
posted by: Mark | tags: website
0 comments | write a comment
Jun
6th
Hello World!
I am almost done with setting up the web server and this site. Some problems ocurred where I had to find workarounds but I am no close to the finish line. So I will be able to create the first user accounts today and begin working with the remaining parts of this site.
Stay tuned and happy bananas! ;)
Update: Testing an image now: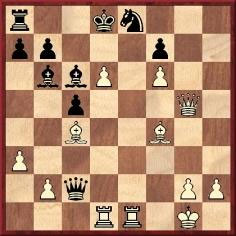 posted by: Mark | tags: website test
0 comments | write a comment